Elder Rosa Pryor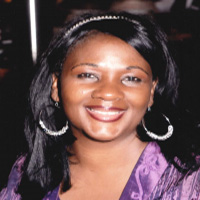 Elder Rosa L. Pryor
Email: pryor4_foryou@yahoo.com
Evangelist Pryor was born in Winter Garden Florida to the parentage of the late William and Johnnie M. Lattimore. Following her graduation from Dublin High School, she entered her career in Cosmetology in the year 1996. She and husband Elder Ernest Pryor (35-years) has co-owned the first private-owned Accredited Cosmetology school located in Dublin Ga. They have successful graduated and licensed over seventy students in the careers of Cosmetology, Cosmetology Instructor and Nail Technician in several states. In 1998 Evangelist Pryor was featured on the front cover of the Macon-Middle Ga. Black Pages Magazine titled " The Historic and Furturistic Role of the African Women in the Development of the African American Community."
In the year 2005, Evangelist Pryor graduated from Christian Life School of Theology with a Bachelors degree. Continuing in her devotion to the Lord Evangelist Pryor became a published author of the book, " Inspirational Moments with the Father." Evangelist Pryor founded Gifted Ladies Oasis (GLO) Ministry, which is to encourage Gifted women to fulfill their call to stewardship and servat leadership. This endeavor was birthed out of a need to see the community linked with the Church so new believers could be nutured through discipleship.
Evangeliat Pryor is called and ordained to the offices of the five fold ministry. She uses her divine gifts to bless others through the service of Intercessory Prayer Ministry. She is unashamed of the gospel and possess the heart of a praise & worshipper. Evangelist Pryor is frequently engaged as a motivational speaker and workshop leader focusing on a variety of issues women face in their spiritual development.
The Pryors are blessed with 3 sons,one daughter, and 7 grand daughters. They serve as Elders under the ministry of Pastor Elgin and First Lady Terri Dixon at Greater Macedonia Missionary Baptist Church located in Dublin Ga.
Evangelist Pryor is available for speaking engagements and workshop facilitation.